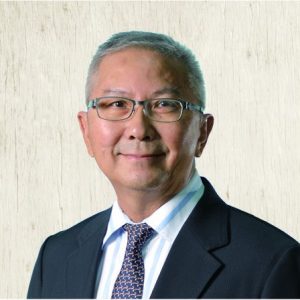 Chin Koon Yew
Independent Director and Non-Executive Chairman
Mr. Chin Koon Yew, presently serving as an Independent Director within the organization, is slated for a redesignation. Effective from 1 July 2023, he was appointed the roles of Lead Independent Director and Chairman of the Company's Board.
Mr. Chin initially appointed to the Board on 18 February 2014, in the capacity of an Independent Director. With a background encompassing over a decade of involvement in the cocoa and chocolate sector, he formerly held the position of Chief Financial Officer at Petra Foods Limited from 2001 until September 2013.
Prior to this tenure, Mr. Chin occupied several senior positions at W R Grace, a prominent US-based multinational corporation. His tenure at W R Grace extended for more than 17 years, ultimately reaching the pinnacle of Chief Financial Officer for Asia Pacific in 1998. With a wealth of experience surpassing 30 years in financial and overall management, he has demonstrated expertise within both the multinational and Asian business landscapes.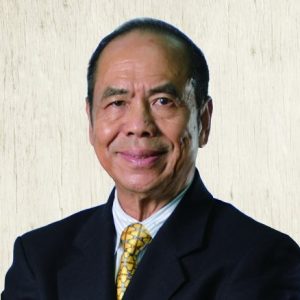 Dr Goi Seng Hui
Non-Independent, Non-Executive Director and Vice Chairman

Dr Goi Seng Hui was appointed to the Board on 1 March 2013 as Non-Independent, Non-Executive Director and Vice Chairman. He is the Executive Chairman of Tee Yih Jia Group and three other SGX Mainboard-listed companies- namely, GSH Corporation Limited, Hanwell Holdings Limited and Tat Seng Packaging Group Ltd.
Dr Goi also serves as Vice Chairman of Envictus  International Holdings Limited, and Non-Executive and Non-Independent Director of Catalist-listed Tung Lok Group Restaurants (2000) Ltd. A self-made entrepreneur, Dr Goi has diverse business interests in Singapore, China, Malaysia, United States and other parts of the world.
Dr Goi was appointed Singapore's Non-Resident  Ambassador to the Federative Republic of Brazil on 20 April 2018, and Justice of the Peace by the President of the Republic of Singapore in 2020. He was conferred an Honorary Doctorate from Singapore University of Technology and Design (SUTD) in 2021.
He is also active in business and community organisations locally and overseas such as the Singapore Chinese Chamber of Commerce & Industry, Singapore-Jiangsu Cooperation Council, Singapore-Zhejiang Economic and Trade Council, Singapore-Tianjin Economic and Trade Council and Singapore-Shandong Business Council.
In 2014, Dr Goi was conferred the Public Service Star (Bar), or BBM (L), by the President of Singapore for his contributions to the community, and the Panglima Gemilang Darjah Kinabalu (PGDK), which carries the title of Datuk, from the Head of State of Sabah, for his social and business contributions to Kota Kinabalu. He was also named "Businessman of the Year" by Business Times that year. In 2017, he was honoured for his contributions and success as an overseas Chinese by People's Tribune Magazine in Beijing, China.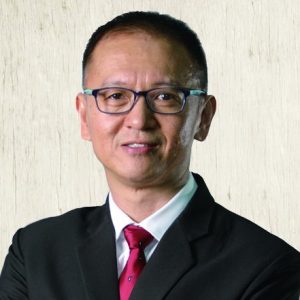 Tey How Keong
Chief Executive Officer
Mr Tey was appointed to the Board on 3 January 2012 and is responsible for the overall strategic, management and business development of the Group.
Mr Tey has over 25 years of experience in the cocoa business. He started his career in the cocoa business in November 1988 as sales manager of JB Cocoa Group Sdn Bhd. In August 1989, he was appointed as a director of Guan Chong Cocoa Manufacturer Sdn Bhd, a position which he remained in until October 2003 and played an active role in setting up its cocoa processing plant in Pasir Gudang.
In May 2000, Mr Tey established JB Cocoa Sdn Bhd, and under his leadership, the Group expanded over the years to become an active player within the cocoa ingredient production industry in Malaysia and foreign markets.
Mr Tey graduated in 1988 with a Bachelor of Business Administration from the University of Toledo, College of Business Administration, USA.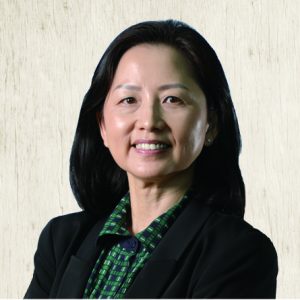 Goh Lee Beng
Executive Director
Mdm Goh was appointed to the Board on 4 May 2012 and is responsible for procurement of raw materials and managing the cocoa trading positions of the Group, which includes sourcing of cocoa beans and cocoa ingredient, managing the Group's cocoa hedging book, monitoring world cocoa trends, and marketing of cocoa butter.
Mdm Goh has over 25 years of experience in cocoa business. Upon graduation, Mdm Goh joined Guan Chong Cocoa Manufacturer Sdn Bhd in November 1989 as an executive and was responsible for logistics, operations and inventory management. She joined JB Cocoa Sdn Bhd in January 2003 and was appointed as its Executive Director in August 2003. She was responsible for sourcing of cocoa beans and supply chain management.
Mdm Goh graduated in 1989 with a Bachelor of Business Administration from the University of Toledo, College of Business Administration, USA.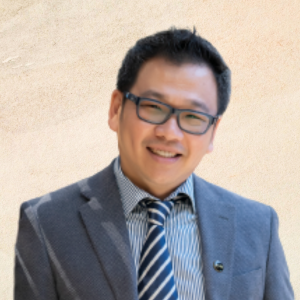 Lim Tong Lee
Independent and Non-Executive Director
Mr Lim Tong Lee was appointed to the Board on 1 July 2023 as an Independent and Non-Executive Director. He currently serves as the Independent Non-Executive Director of Sunrise Shares Holdings Ltd listed on the Catalist Board of SGX and Harrisons Holdings (Malaysia) Berhad listed on the Main Market of Bursa Malaysia respectively.
With over 30 years of experience in private equity, corporate finance, and auditing, Mr. Lim has held various senior positions. Previously, he served as the Head of Corporate Finance at KGI Fraser Securities Pte Ltd. He has also held key roles at companies such as Venstar Capital Management Pte Ltd, AmWater Investments Management Pte Ltd, and AmFraser Securities Pte Ltd.
Mr. Lim is recognized as a Fellow Member of Chartered and Certified Accountant of the Association of Chartered (FCCA) and a member of Malaysian Institute of Accountants (MIA) and Malaysian Institute of Certified Public Accountants (MICPA).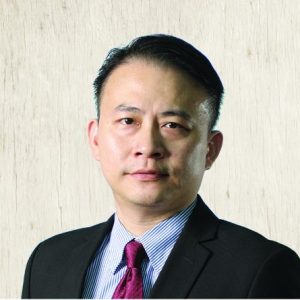 Loo Wen Lieh
Alternate Director to Dr Goi Seng Hui
Mr Loo Wen Lieh was appointed on 23 May 2013 as an Alternate Director to Dr Goi Seng Hui. Wen Lieh is the Group Financial Controller of the Tee Yih Jia (TYJ) Group, a leading frozen foods manufacturer in Singapore with distribution to more than   80 countries. In addition to investments in various industries, including property, technology and F&B, the TYJ Group also has significant stakes in several other Singapore public listed companies. Since July 2018, Wen Lieh has been a Non- Executive and Non-Independent Director of GYP properties Limited, a company listed on the Mainboard of the SGX-ST.
From December 2002 to May 2007, Wen Lieh was the Chief  Financial Officer and Corporate Secretary of AGVA Corporation  Limited and Hengxin Technology Limited where he was responsible for their Initial Public Offerings, financial, tax and other related matters. He was a manager with KPMG where he started his career from July 1996 to November 2002, during which he left KPMG for one year from March 2000 to February 2001 to be the co-founder for a technology start-up.
Wen Lieh graduated with a Bachelor of Accountancy from Nanyang Technological University in 1996 and is a Fellow Chartered Accountant of Singapore, an ACA of the Institute of Chartered Accountants in England and Wales, and an ASEAN Chartered Professional Accountant.